Thanksgiving is a Time to Remember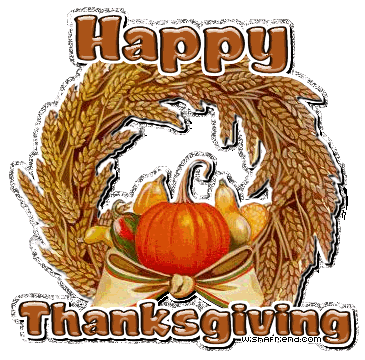 Facebook Graphics, Thanksgiving Graphicsat WishAFriend.com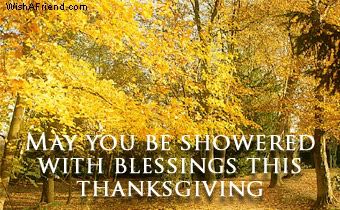 Facebook Graphics, Thanksgiving Graphics at WishAFriend.com
Some things are just plan so good they never go out of style like writing about the things you are most thankful for. November isn't too far away and Thanksgiving is just around the corner.

I wrote this last year and many shared what they were thankful for. I am thankful that my mom is doing as well as she is after my dad's passing going on two weeks ago. He was suffering in the end so I know he is in a better place now.

What are your holiday traditions that you keep alive to make your Thanksgiving Special?

Polly Motzko

October 3rd, 2012


**************
Originally Posted November 22, 2011

by Paulette Le Pore Motzko on

Cooking Up a Storm All Over The World!

http://CookingUpaStorminCa.ning.com

Share what you are thankful for-no matter what it is, it isn't so much the turkey, the yams, the pumpkins or the stuff, but to look and be thankful for all that you have that IS GOING RIGHT IN YOUR LIFE AND THE GOOD PEOPLE IN IT.
******************
What are you most thankful for?
Your health?
Your family?
Your friends?
All three?
Share what you are thankful for and add a special photo that you feel depicts the THANKSGIVING SPIRIT.

I hope that more people write on here this year and add photographs of either people or events or anything else you are thankful for.
**************************
Polly Motzko
November 5th, 2011
My parent's 62cnd anniversary.
Happy Anniversary Mom and Dad
*************************************************